Reading While Black
Book Study
register for this free online mini class
Reading While Black is a four-week self-guided study on African American biblical interpretation as an exercise in hope.
Join Rev. Dr. Fredrick Johnson in an examination of scripture from the perspective of the Black church. New Testament scholar Esau McCaulley's acclaimed book provides a framework for an engaged conversation on the power and hope of Black biblical interpretation.
Required class materials include a copy of Reading While Black by Esau McCaulley. Purchase your copy on paperback, eBook, or audiobook at most book retailers.
In this class you will:
Receive a new lesson with access to videos, reading assignments, and discussion questions.

Understand more deeply how the rich faith history of the black church can inform and address some of the most urgent issues of our time.

Engage scholarly tools for biblical study.

Nurture your soul through corporate and personal spiritual formation practices.
SELF-STUDY
Independent course work.
in-depth study
Biblically grounded and culturally relevant.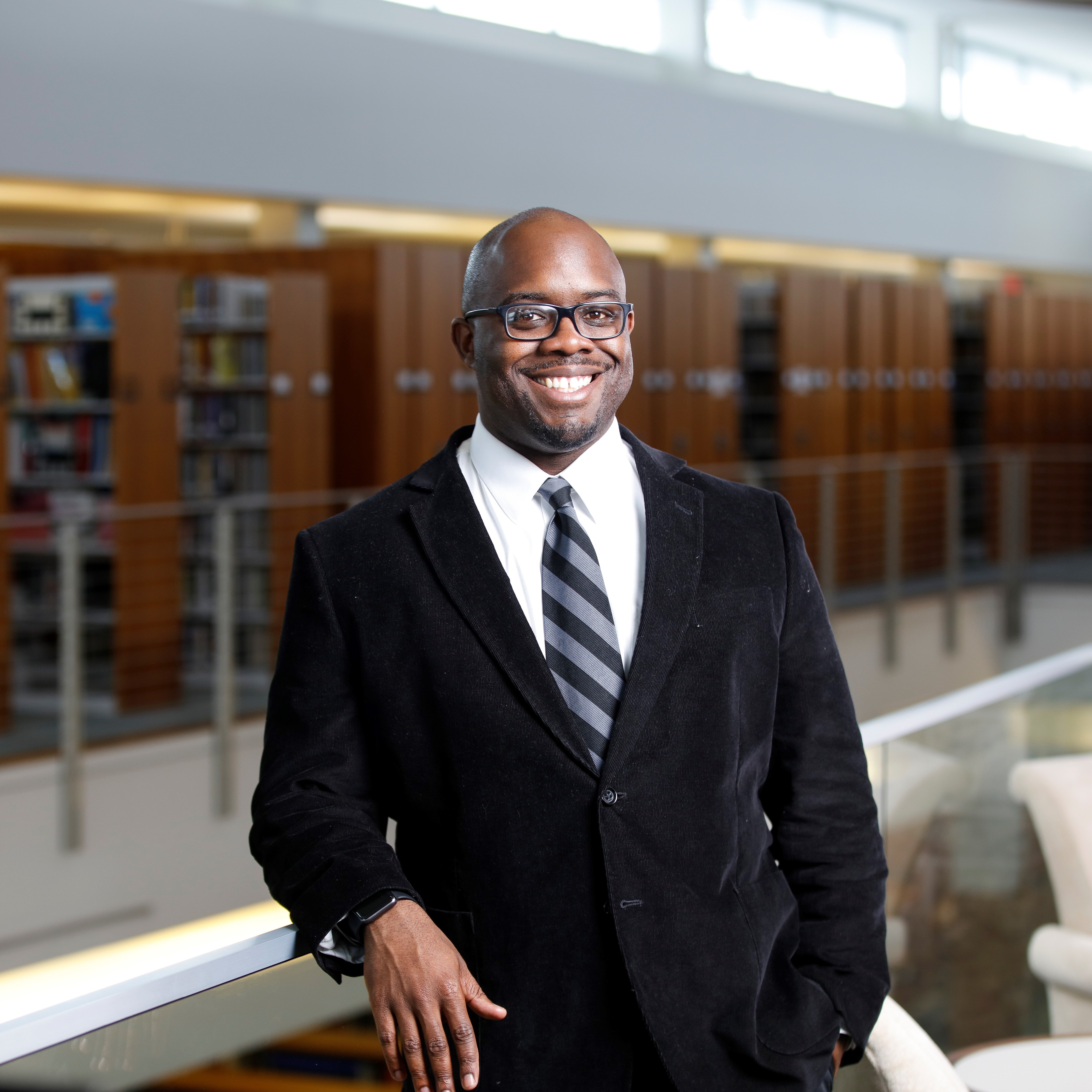 ESAU MCCAULLEY
Assistant Professor of New Testament at Wheaton College
Esau McCaulley (PhD, St. Andrews) is assistant professor of New Testament at Wheaton College in Wheaton, Illinois. He is a priest in the Anglican Church in North America where he serves as a Canon Theologian in his diocese C4SO (Churches for the Sake of Others).
Esau is a contributing writer for the New York Times and has written for numerous outlets such as Christianity Today, The Witness, and the Washington Post. His publications include Sharing in the Son's Inheritance and The New Testament in Color (forthcoming). He is a highly sought-after speaker and hosts The Disrupters podcast.
Throughout his career in ministry and academia, Esau has served in a variety of contexts, including as New Testament Professor at Northeastern Seminary. He is a military spouse and is married to his beautiful wife, Mandy, a pediatrician. Together, they have four wonderful children.
Rev. Dr. Frederick Johnson, Sr.
Northeastern Seminary Director of Field Education; Assistant Professor of Christian Ministry
Dr. Johnson serves as senior pastor at First Genesis Baptist Church in Rochester, NY. During his time at First Genesis Baptist Church, Dr. Johnson has shared his passion for evangelism, teaching, preaching, and community building.

Dr. Johnson has years of experience in developing and leading non-profit and charity organizations with a focus on community development. His expertise in this area grew out of his first career of more than 20 years in the private sector working for multinational corporations.
Incite transformation in yourself and others.
Explore Northeastern Seminary's growing library of free online mini classes.