FREE MINI CLASSES
AT NORTHEASTERN SEMINARY
What does it take to answer God's call to ministry?
How can the church become a witness to truth and an agent of God's transforming power in a polarized world?
Answer these questions and more in one of our free four week classes.
REGISTER FOR ONE OR BOTH OF THESE FREE ONLINE MINI CLASSES
WOmen's journey Into Ministry & leadership
What will i learn?
Uncover tools to better support women in their call to ministry and leadership.

Build a supportive community of ministry professionals.

Nurture your soul with corporate and personal spiritual formation practices.

Affirm your calling to ministry regardless of gender, race, or denomination.

Meet virtually with your professor and other students via Zoom

THE JANUARY CLASS IS FULL! Fill out the information below if you would like to be notified the next time this course is offered!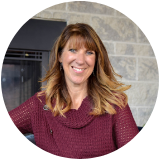 Carrie Starr
Director of Seminary Advancement
Throughout her career, Carrie Starr has served as the Eastern Regional Director of Campus Ambassadors Christian Fellowship and as the Hostelton Chair of Ethics and Free Enterprise at Roberts Wesleyan College. Currently, Carrie is pursuing a Doctor of Ministry degree at Northeastern Seminary while serving as Director of Seminary Advancement.
She is the author of Secret Shame: Finding Freedom Through Telling the Truth, and co-author of two books with her husband Erv entitled Cheap Love: Living and Loving on Less, and Marriage Adventures: The Secret to an Extraordinary Life together. They have three children and live in a 200-year-old barn.
Reading luke in a polarized world
What will i learn?
Gain introductory knowledge of the historical, literary, and theological aspects of Luke's Gospel.

Understand more deeply Luke's key themes and reflect on how those themes can inform contemporary ministries.

Discover how reading Luke with people of different backgrounds can illuminate readings.

Nurture your soul with corporate and personal spiritual formation practices.

Begin your self-guided course January 4!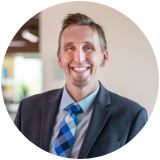 David Carr
Assistant Professor of Biblical Studies
Dr. David Carr is a candidate for ordained ministry in the United Methodist Church, and a John Wesley Fellow. He has recently contributed works to the Catholic Biblical Quarterly and Practical Matters Journal and has presented a number of papers at academic gatherings. His areas of special interest include identity and selfhood in early Christianity, theories of self and subjectivity, practices and models of biblical interpretation, and relationships between biblical theology and social justice. Dr. Carr participates in the Society of Biblical Literature, the Wesleyan Theological Society, the Wesleyan Philosophical Society, and a Foundation for Theological Education.
four-weeks
Independent course work plus two zoom meetings.
in-depth study
Biblically grounded and culturally relevant.
Incite transformation in yourself and others.
Explore Northeastern Seminary's growing library of free online mini classes.