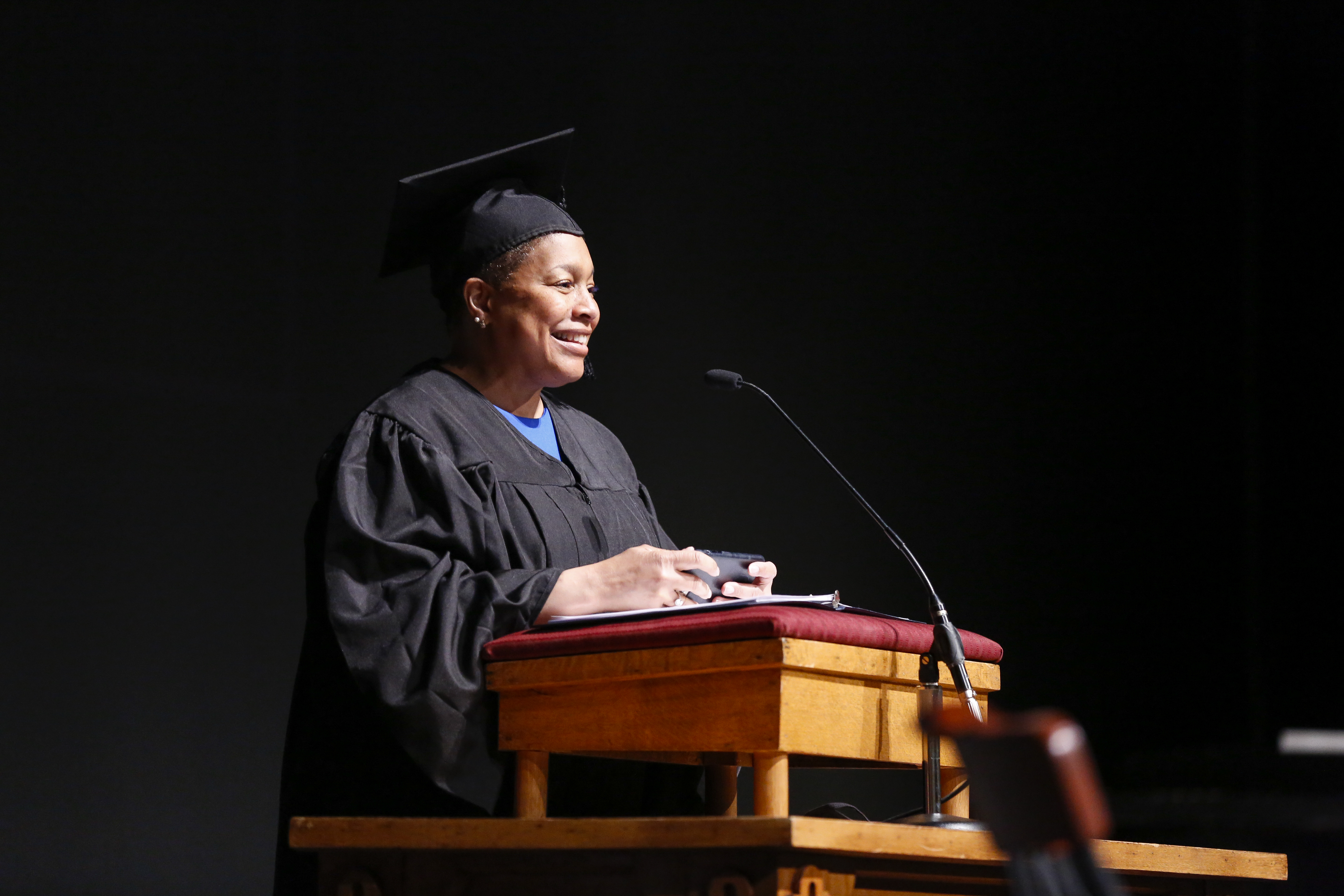 Saturday, May 20, 2023 at 1:30 pm ET
Welcome, Northeastern Seminary graduates of 2023! On this page, you will find commencement details, a planning checklist, and ceremony instructions.
Soon you will join over 600 Northeastern Seminary alumni ministering around the nation and world.
Double-check that you have completed the needed forms to confirm your participation in commencement.
All Northeastern Seminary graduating students regardless of whether they are participating in the commencement ceremony or not are required to complete this questionnaire. Please write down the confirmation code as it is required for the Northeastern Seminary Graduation Survey. This survey is about 150 questions and will take 15-20 minutes to complete.
The Association of Theological Schools (ATS) is one of two accrediting bodies for Northeastern Seminary.
This survey provides insight into your educational experience at Northeastern Seminary and helps us to stay connected with you in the future. For those participating in the ceremony, you will be asked to provide how you would like your name read and the phonetic spelling of your name.
Use this Phonetic Spelling Guide.
Commencement regalia has been ordered for you and will be available for pickup the week prior to the ceremony (Monday, May 15-Friday, May 19, 2023).
Please contact Faith Sharp, Academic Services Coordinator, at sharp_faith@roberts.edu or 585.594.6623 to schedule a time to collect your regalia.
For graduates that are out of town or traveling in just for the ceremony, please confirm with Faith and she will have your regalia ready for you in the Graduate Dressing Area on the day of Commencement.
*Required to complete for online and onsite participants.
Venue
Northeastern Seminary's Commencement Ceremony will be held in the Andrews B. Hale Auditorium in the Cultural Life Center on the campus of Roberts Wesleyan University. Balloons are not permitted inside the Andrews B. Hale Auditorium. Google Maps directions.
Parking
Parking will be available in Lot A, located off Orchard Street behind Pearce Memorial Church. Accessible parking is also available at the upper and lower level entrances of the Cultural Life Center. Please allow extra time for parking due to other events taking place on campus.
Hotel
Here is a list of local hotels and restaurants close to Roberts Wesleyan University and Northeastern Seminary. Please note this is a busy weekend in the Rochester region and hotel accommodations may be limited.
Saturday, May 20, 2023
12:00 PM | Doors open
We ask that all graduates please plan to arrive at 12:45 pm at the very latest to allow time for parking and getting dressed. Upon arrival, graduates will be directed to the graduate dressing area in Shewan Recital Hall and guests will be shown to their seats by an usher.
1:15 PM | Ceremony Live Stream begins
Live Streaming will be available on Northeastern Seminary's website.
1:30 PM | Ceremony
Processional - Graduates will begin the ceremony with a processional march into the auditorium. Detailed instructions for processional order and directions will be sent to you by email by April 20, 2023 and a reminder will be sent one week prior to the ceremony on Friday, May 12, 2023. Graduates will remain standing until after the Invocation (opening prayer). If you are late to the ceremony you will be asked to wait and be ushered to your seat after the Processional ends.
Hooding Ceremony & Crossing the Platform - During the Crossing of the Platform graduates will stand and walk forward to center stage after their name is called. Dr. Benjamin Espinoza, Vice President, will present each graduate with a hood or cord as they cross the stage. Graduates will then continue walking to Dr. Deana Porterfield, President, to receive their diplomas and take a photo. After the photo, graduates will walk to the greeter and then proceed behind the platform party to the usher. Faith Sharp will direct graduates when it is clear to return to their seats.

Recessional - At the end of the ceremony a Benediction will be given and graduates will recess out of the auditorium.
3:00 | Reception
A light reception will be served for graduates and their families in Shewan Recital Hall following the ceremony. All are welcome to attend. A photographer will be available following the ceremony to take candid photos of graduates and their families as desired.
Graduates are not limited by the number of guests they can bring. Tickets are not required for this ceremony.
If you or your guest require special seating due to the use of a wheelchair, crutches, or other mobility restrictions, or require a Sign Language Interpreter, please email Sharon Mendes, Commencement Coordinator at mendes_sharon@roberts.edu or 585.594.6260.
Commencement will be professionally photographed. Each graduate will have their photo taken as they receive their diploma. Instructions will be provided by email on how to access your digital photo file after graduation.
Questions about commencement?
Please contact Maria Gilluly, Executive Assistant to the VP and Dean, at gilluly_maria@roberts.edu or 585.594.6807.