KNOW YOUR NUMBER:
EXPLORING THE ENNEAGRAM FOR PERSONAL GROWTH
How does motivation impact your behavior and the unique way you experience the world?
The Enneagram is not just another trendy personality test. It's an ancient tool widely used in Christian circles to help people better understand what motivates them and others around them. Study the wisdom of the Enneagram alongside Scripture and unlock your unique path to spiritual growth and personal transformation.
This class will help you understand what all the buzz around the Enneagram is about. There's a reason everyone's talking about it. It can help you with your relationships, your career, and your spiritual journey. Come increase your awareness of numbers one through nine and enhance your relationships by improving your emotional intelligence.
Learn online from the comfort of your own home. Receive your first lesson when the class launches on Monday Oct 4. You can complete your lesson in a single day or over a few weeks...it's up to you. As you complete each lesson, a new lesson is sent to you. This course has three lessons in total, each containing video lectures, scripture readings, personal reflection questions, and links to award winning resources. The registration fee for this self-study course is $50 but is available for a discounted rate of $30 if you register before Oct 4.
REGISTER FOR THIS ONLINE MINI CLASS
What will I learn?
Gain introductory knowledge of the nine basic Enneagram types including their core motivations and unique growth paths.

Understand more deeply how the Enneagram reveals predictable shifts in our behavior during times of stress and periods of safety.

Discover how the Enneagram can help us understand ourselves better as well as enabling us to truly value the unique differences in others.




This mini class is the first in a series of three courses leading to an Enneagram Certificate from the Intellectual and Spiritual Humility Institute.
IN-DEPTH
STUDY
Biblically grounded and culturally relevant; guided by an award-winning professor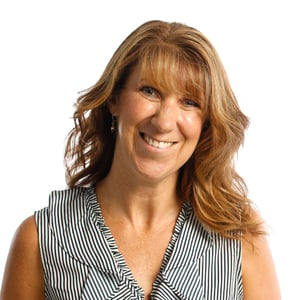 MEET YOUR PROFESSOR
DR. CARRIE STARR
Dr. Carrie Starr has been a Professor of Leadership and Innovation at Roberts Wesleyan College since 2005 and has been studying & teaching on the Enneagram since 2014. She is a published author, speaker, and blogger at www.adventurecarrie.com. Her areas of special interest include women in leadership, building healthy teams, creative problem solving, and social entrepreneurship. Dr. Starr is a 2021 winner of the Rochester Business Journal's Women of Excellence Award and she has been inducted into the Enactus National Hall of Fame.